SOARING Through the Decades
SOARING Through the Decades
"Turning 60 years old is a milestone event for Wings of Hope. But as I reflect on these past six decades of our work changing and saving lives through the power of aviation, my thoughts go less to the significant events that mark our history and much more to the impact we've made changing the trajectory of the lives of the thousands of people we serve every year. A healthy baby delivered, a child's life saved, STEM education that opens a world of opportunity for a young person — these are the milestones that matter. And your support makes them all possible. Thank you."
– Amy Cole Buehler, Wings of Hope President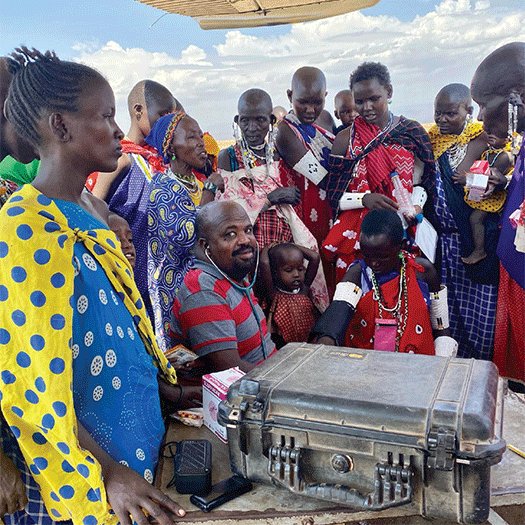 SOARING for a brighter future
Born with one leg shorter than the other, 17-year-old Micah has been flying with Wings of Hope from her home in Kansas to Shriners Children's St. Louis since she was five. After 16 surgeries, Micah is close to completing her treatment. She says her last flight with Wings of Hope will be bittersweet.
"You guys have watched me grow up."
– Micah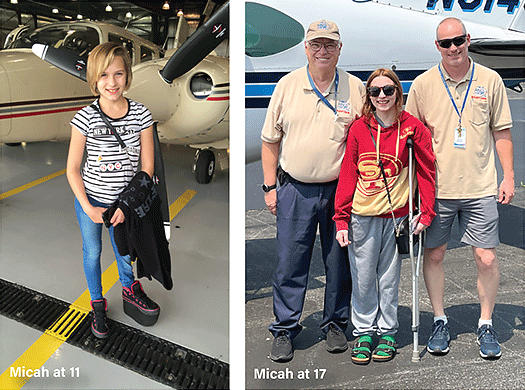 SOARING into STEM & Aviation Careers
Wings of Hope's SOAR into STEM program exposes students to STEM and aviation career paths through handson, experience-based learning under the supervision of volunteer mentors in the Wings of Hope hangar. In 2023, we are expanding the program by offering it to students in rural communities.
"Our goal is equitable access to aviation education for all students."
– Tiffany Nelson, Wings of Hope Director of Programs and Evaluation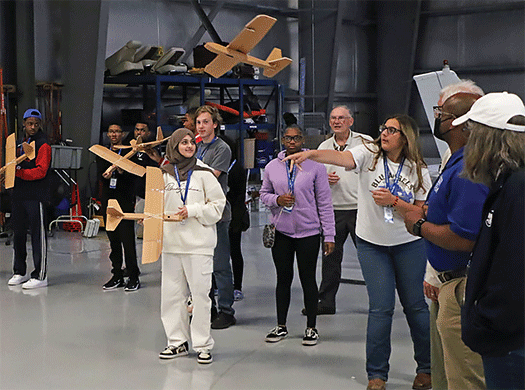 SOARING into Remote Communities
Using two floatplanes, our Global Humanitarian Network partner Samaritan Aviation completed 350 flights, transported 216 patients, delivered 24,251 pounds of medical supplies in 2022, and directly serves 1,000 people in the East Sepik Province of Papua New Guinea.
"Most of the emergencies we deal with are life and death critical — if we're not here, people are dying."
– Mark Palm, CEO and co-founder, Samaritan Aviation