Wings of Hope is dedicated to providing resources and tools to students and teachers. Our educational programming aims to provide aviation and STEM-based educational programs that meet the Missouri Learning Standards and Next Generation Science Standards. Wings of Hope is able to accept reservations to attend events from local nonprofits, schools and other community organizations. Activities are adaptable to K-12 students and must be connected to aviation or STEM.
If you are interested in arranging a field trip to Wings of Hope, please visit the Field Trips page.
Thank you for your interest in Wings of Hope educational programming! Please reach out to us at stem@wingsofhope.ngo or 636-537-1302 with any questions. We look forward to attending your event!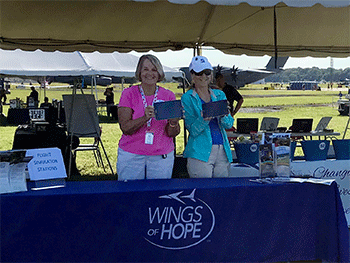 Please complete this form and we will reach out to you.