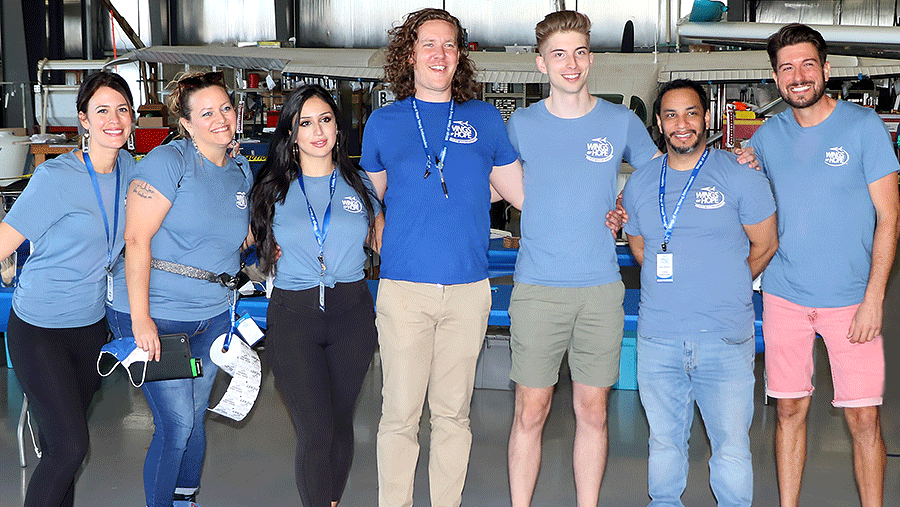 "Impacting the World, One Leader at a Time"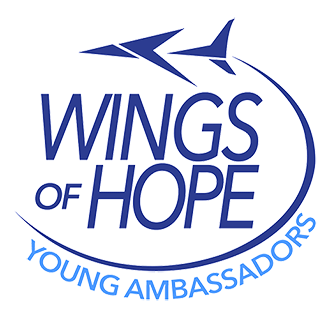 Our MISSION is to engage, empower and inspire young professionals aged 21-45 to create cross-cultural connections to help address global problems while building awareness of Wings of Hope
Benefits of becoming a WoH Young Ambassador
Support Wings of Hope's missions around the world.
Network with fellow young professionals who share an international interest.
Engage with other cultures through local and international events, meetings with field directors, and Global Programs involvement.
Plan and attend fun, social, and educational events.
Provide leadership by serving on the Executive Council.
Serve as a Wings of Hope ambassador within the community.
Follow these simple steps to become a Young Ambassador:
Fill out the New Member Survey
Schedule your 1-on-1 on-boarding call and a tour of the Hangar
Participate in General Membership Meetings
Join in on supporting our various committees, fundraising activities, membership outreach, or networking and social events.
April 16 – 5th Annual Blossom Bolt and Sprout Sprint
April 27 – Bingo For A Cause At Good News Brewing Company
July 16 – Plane Wash
September 17 – 6th Annual Taste of Hope Community Event
Global Humanitarian Network Funds
Our support for the Global Humanitarian Network General Funds will help fuel medevac flights, pay for and distribute parts and supplies, cover the costs of annual aircraft inspections, provide maintenance for airstrips, and pay for a new aircraft.
Patrulla Aerea Civil Colombiana
Young Ambassadors will Support in maternal health care, giving access to vital prenatal controls to screen for high-risk pregnancies, creating OB-GYN telesupport, paying for monthly ultrasounds, pioneering Prenatal Controls and Diagnostic Tools & Self-Care Workshops, additional maternity support, covering the costs of nutrition-focused telehealth appointments, and improving maternal mortality and infant mortality rates in the department of Nariño.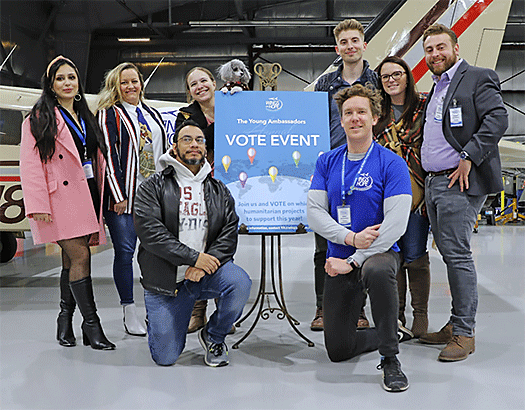 2022 Young Ambassador Executive Council
Brad Rafferty, President
Brad was introduced to Wings of Hope in 2017. After learning more and receiving a tour of the hangar, he knew he had to support their inspiring mission. He has volunteered for Wings of Hope and the Young Ambassadors in various roles and is grateful for the opportunity to positively impact communities around the globe. Brad is a Chicago-suburbs native who moved to St. Louis to work for Boeing as an Aerodynamics Engineer. He holds an M.S. in Aeronautics and Astronautics from Stanford, as well as a B.S. in Mechanical Engineering and B.A. in Spanish from UIUC. He enjoys cycling, videogames, writing and tinkering.
Hannah Wilson, VP of Communications
Hannah relocated to St. Louis after accepting a position with Joyce Meyer Ministries. Magazine editor by day, with a passion for philanthropy at night, she also enjoys reading, and exploring all that St. Louis has to offer. From the moment she discovered Wings of Hope, she was eager to get involved in Young Ambassadors. She holds a Bachelor of Journalism with an emphasis in Strategic Communication from the University of Missouri and looks forward to using her skills while volunteering for such an incredible organization.
Loni Rodgers, Chair of New Chapter Development
Loni was fortunate enough to discover Wings of Hope while pursuing her Airframe and Powerplant license at Southwestern Illinois College. Though her time has been brief in St.Louis she hopes to build awareness to the Young Ambassadors mission with Wings of Hope wherever her next adventure lies. She's passionate about roller derby, aviation, learning new things, philanthropy and building a strong community. She will be spear heading the YA development role with the intent of creating new YA chapters across the country.
Rob Davidson, VP of Digital Strategy and Fundraising
First introduced to Wings of Hope in early 2020, Rob has been a member of the Young Ambassadors for the past two years. Rob also took an active role in supporting Wings of Hope through his Video Production firm, The Triangle Company. In late 2021, Rob chose to take a more active role in the Young Ambassadors, helping them revitalize internal systems and focusing in on reaching new heights. Rob will be leading the charge in championing the Young Ambassador Social Media presence and leveraging it to create breakthroughs in Wings of Hope's Peer-to-Peer fundraising goals for 2022.
Brian McCamley, VP of Membership
"Other than a brief NYC detour, Brian has lived his entire life in the St. Louis area. Working with the Young Ambassadors has not only afforded him the opportunity to contribute to the sustainability of Wings of Hope's global programs, but also allowed him to realize his passion for philanthropy. A 2010 graduate of Washington University in St. Louis, he is eager and honored to continue changing lives through the power of aviation. Aside from the Young Ambassadors, Brian's free time is spent winning trivia contests, visiting art exhibitions, and falling down Wikipedia wormholes.
Axa Guerra, VP of Networking
Axa was born in Switzerland, though soon moved to St. Louis. Following graduation from high school, he enlisted in the United States Air Force and served 8 years as an F-16 and F-22 Avionics Technician. He had to pleasure to live all around the world. He has been stationed in Virginia, Japan, Korea, Italy, and Las Vegas. In fall 2020, he graduated from Embry-Riddle Aeronautical University with a degree in Technical Management. In his free time, he enjoys chatting with friends and family over Discord and Zoom. He found Wings of Hope in 2018 and has loved helping out and making a difference.