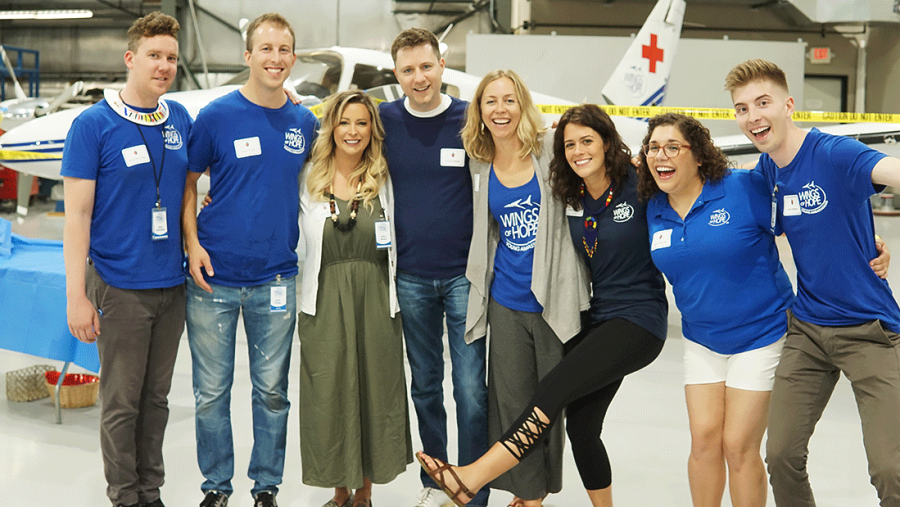 "Impacting the World, One Leader at a Time"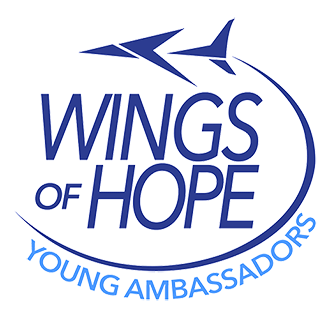 Our MISSION is to engage, empower and inspire young professionals aged 21-45 to create cross-cultural connections to help address global problems while building awareness of Wings of Hope
Benefits of becoming a WoH Young Ambassador
Support Wings of Hope's missions around the world.
Network with fellow young professionals who share an international interest.
Engage with other cultures through local and international events, meetings with field directors, and Global Programs involvement.
Plan and attend fun, social, and educational events.
Provide leadership by serving on the Executive Council.
Serve as a Wings of Hope ambassador within the community.
Follow these simple steps to become a Young Ambassador:
Become a Member – Join online today– only $30 a year!
Schedule a Tour of our Headquarters – The best way to learn about us is to visit us at the Spirit of St. Louis Airport in Chesterfield!
Participate in General Membership meetings – Held on the first Tuesday of most months.
Attend or Volunteer at an Event – Young Ambassadors hold fun, cross-cultural events throughout the year in support of international projects.
May – Virtual Trivia Night
June – Packing meals with KAH
July – Fly-in : Plane wash
August – Networking event
September – Taste of Hope
October – Networking event
December – Executive Council elections & Holiday party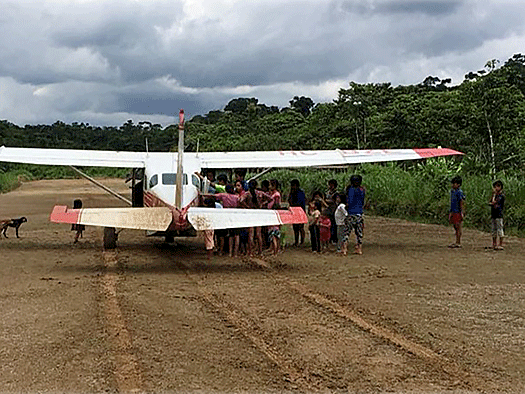 The Young Ambassadors will support the maintenance of the Radio Network and airstrips throughout the Ecuadorian Amazon.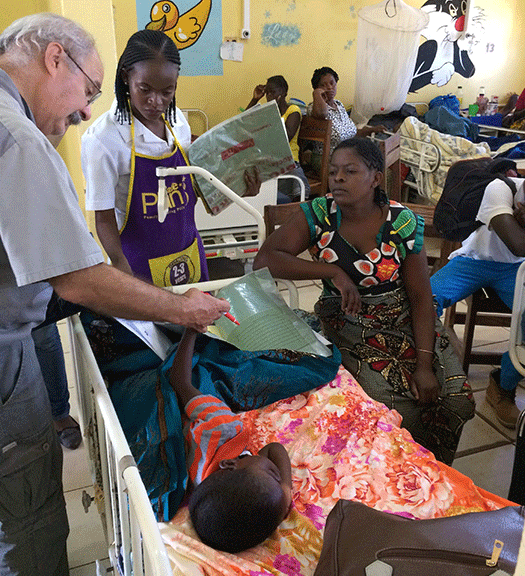 There is a great need for reconstructive and orthopedic surgical services and patient consultations.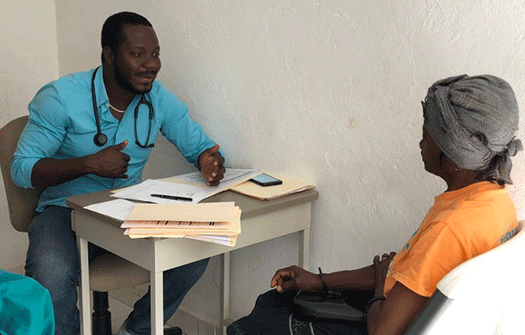 The Young Ambassadors will assist in establishing an air ambulatory program with a community hospital in southern Haiti.
2021 Young Ambassador Executive Council
Wings of Hope Liaison: Majd Jmeian
Majd was born and raised in Amman-Jordan and obtained her Bachelor's Degree in Management Sciences in Germany at the German Jordanian University. She moved to the U.S. in 2019 to pursue her Masters in Non-Profit Leadership at Webster University. She became a Peace Leader in 2018 by Swedish Fryshuet NGO. Most recently, she worked as the Monitoring and Evaluation coordinator for Generations for Peace. Majd learned about Wings of Hope when she joined the Young Ambassadors Organization two years ago.
President: Brian McCamley
"Other than a brief NYC detour, Brian has lived his entire life in the St. Louis area. Working with the Young Ambassadors has not only afforded him the opportunity to contribute to the sustainability of Wings of Hope's global programs, but also allowed him to realize his passion for philanthropy. A 2010 graduate of Washington University in St. Louis, he is eager and honored to continue changing lives through the power of aviation. Aside from the Young Ambassadors, Brian's free time is spent winning trivia contests, visiting art exhibitions, and falling down Wikipedia wormholes.
VP of Membership: Liz Burns
Liz was introduced to Wings of Hope in early 2019, shortly after completing her Ph.D. in metallurgical engineering at Missouri S&T. She was immediately inspired by the Wings of Hope community and purpose and has been volunteering with the Young Ambassadors ever since! In her free time, she enjoys learning about aviation, playing piano, and exploring the outdoors. Although she recently relocated to the Chicagoland area, she continues to stay connected with Wings of Hope virtually and is excited to help expand the Young Ambassadors' audience.
VP of Fundraising: Brad Rafferty
Brad is a Chicago native who moved to St Louis to work for Boeing as an Aerodynamics Engineer. He holds an M.S. in Aeronautics and Astronautics from Stanford, as well as a B.S. in Mechanical Engineering and B.A. in Spanish from UIUC. He enjoys cycling, videogames, writing, and tinkering. He has volunteered for Wings of Hope Young Ambassadors since 2017 and is grateful for the opportunity to positively impact communities around the globe.
VP of Networking: Axa Guerra
Axa was born in Switzerland, though soon moved to St. Louis. Following graduation from high school, he enlisted in the United States Air Force and served 8 years as an F-16 and F-22 Avionics Technician. He had to pleasure to live all around the world. He has been stationed in Virginia, Japan, Korea, Italy, and Las Vegas. In fall 2020, he graduated from Embry-Riddle Aeronautical University with a degree in Technical Management. In his free time, he enjoys chatting with friends and family over Discord and Zoom. He found Wings of Hope in 2018 and has loved helping out and making a difference.
Secretary: Ian Davis
Ian graduated from Northwestern University in Chicago in 2018. He soon migrated to the warmer climate of St. Louis, where he builds software for The Boeing Company. Working with the Young Ambassadors has allowed Ian to apply his lifelong interest in aviation towards the betterment of other's lives, and he relishes the opportunity to apply his technical skills towards the improvement of the world around him.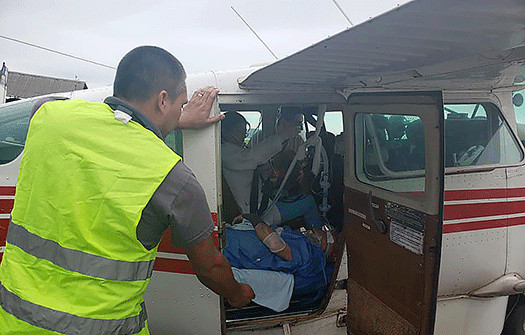 The Young Ambassadors supplied a monthly fuel stipend to Alas de Socorro which provided 2 emergency medical evacuations free of charge per month.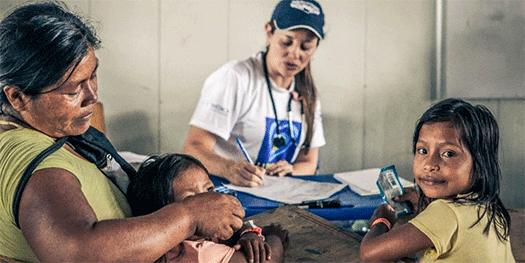 The Young Ambassadors provided tablets and computers to support electronic medical records and a telehealth program.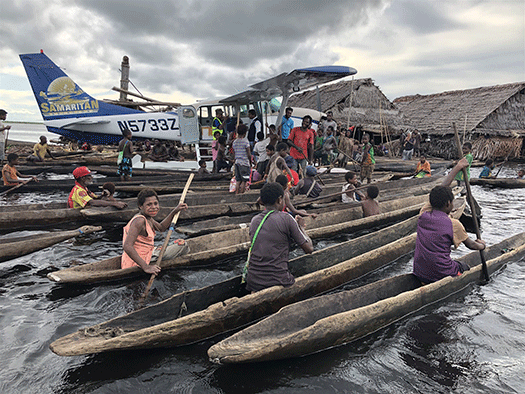 The Young Ambassador contributions provided trauma training for 22 local nurses in Papua New Guinea.