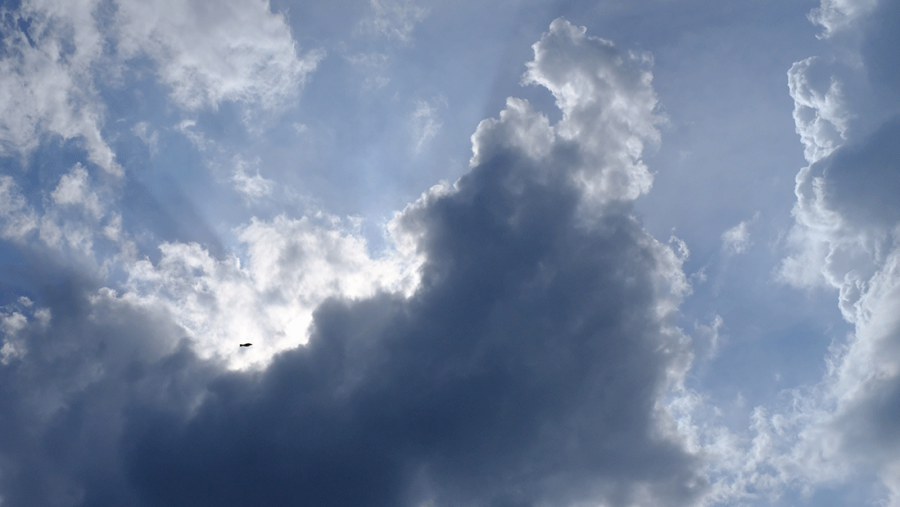 Wings of Hope is proud to have been recognized by several organizations over the years, from local organizations around the St. Louis area and beyond. It has been our honor to accept these awards and recognition on behalf of the countless volunteers working tirelessly to further our mission of bringing health and hope to people in need.
Milton Caniff Spirit of Flight Award (2022) presented by the National Aviation Hall of Fame
Presented to recognize and reward aerospace organizations that exemplify the positive utilization of aviation for charitable purposes or for service to all.
Nobel Peace Prize Nominee (2011 & 2012)
Prestigious award is to go to whoever "shall have done the most or the best work for fraternity between nations, for the abolition or reduction of standing armies and for the holding and promotion of peace congresses."
Conrad N. Hilton Humanitarian Prize Nominee (2007 & 2014)
Awarded to any nonprofit organization doing extraordinary work to alleviate human suffering. Prize calls attention to the worldwide need for humanitarian aid and support.
Myrtle E. & Earl E. Walker Medal presented by Maryville University (2018)
The Walker Medal, is presented by Maryville University for outstanding contributions/achievement in health and wellness.
Arcus People's Choice Award presented by the St. Louis Regional Chamber (2019)
This award is sponsored by RubinBrown LLP.
Adela Riek Scharr Medallion (1993)
The Scharr Medallion, named for pioneering St. Louis aviator and educator Adela Riek Scharr, is presented by the St. Louis Public Library to a group or individual who has made a significant contribution to the field of aviation.
Global Ambassador Award presented by World Trade Center Saint Louis (2005)
Prestigious global achievement award for extraordinary leadership and success in international arenas.
Public Benefit Flying Award presented by the National Aeronautic Association & Air Care Alliance
National awards recognizing the significant contributions of volunteer-based public benefit flying and the outstanding work of the individuals and organizations engaged in this humanitarian activity.
2019 – Distinguished Volunteer Award (Gene Pfautsch, Wings of Hope)
2012 – Distinguished Volunteer Pilot (Del Reif, Wings of Hope)
2011 – Distinguished Volunteer Award (Larry A. Lemke, Wings of Hope)
2007 – Teamwork Award (Wings of Hope & Fundacion AeroAmazonica)
2006 – Teamwork Award (Remote Area Medical Volunteer Corps & Wings of Hope)
2004 – Outstanding Achievement in Advancement of Public Benefit Flying (Wings of Hope)
Distinguished Achievement Award presented by The Wings Club (1995)
For outstanding accomplishments in the fields of aviation and aeronautics.
CFO of the Year Award for the Small Non-Profit category presented by the St. Louis Business Journal (2011)
Awarded to John Schmidt (Wings of Hope CFO).
What's Right with the Region presented by Focus St. Louis (2011)
Promoting Stronger Communities.
Health-Care Heroes Award in Nursing category presented by the St. Louis Business Journal (2006)
Delia Greer & Jean Murry for their work with Wings of Hope.
Award of Achievement for Humanitarian Efforts presented by The Ninety-Nines – International Organization of Women Pilots (2012)
Awarded to Delia Greer for her work with Wings of Hope
Sold on St. Louis Award presented by the St. Louis Association of Realtors (2006)
Lindbergh Award presented by the St. Louis Section of the American Institute of Aeronautics & Astronautics
1993 – For applying aerospace technology to improve the quality of human life through restoration of aircraft for worldwide humanitarian needs and operation of a South American Air Ambulance System.
2017 – For applying aerospace technology to improve the quality of human life around the globe. Community Service Award presented by the William T. Kemper Foundation (2006)
Spirit of Chesterfield Award presented by the Chesterfield Chamber of Commerce (2004)
In recognition of efforts in furthering the cause of peace and wellness for all.
George Washington Honor Medal presented by the Freedoms Foundation at Valley Forge (1997)
In recognition for programs dedicated to humanitarian endeavors.