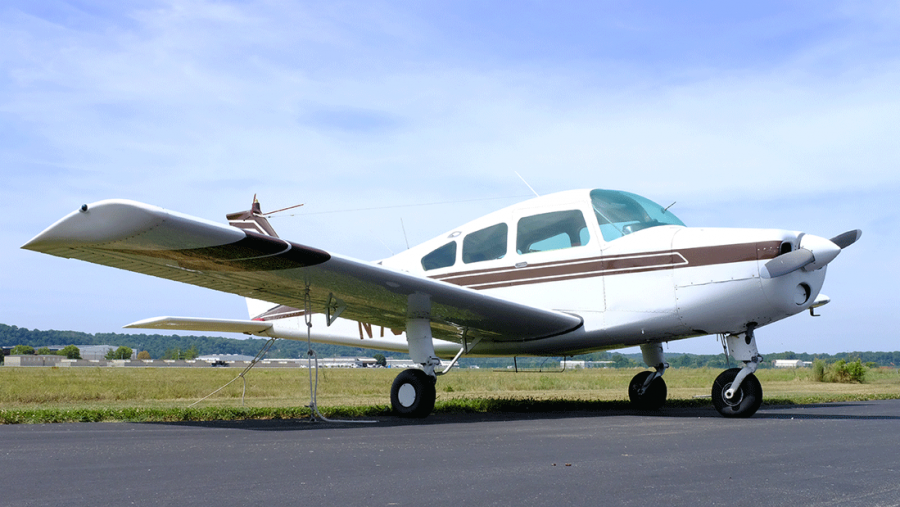 The drawing will occur in November 16, 2020. Thank You to everyone who participated! Come back to this page for updates.
This year, the raffle will launch on Monday, September 14, 2020 at 6am (CT). Only 5,000 tickets will be made available, 1 ticket for $75 and 3 tickets for $195.
Each ticket has a chance to with one of the following four prizes:
Grand Prize: 1969 Beechcraft Musketeer Super III (N7679R)
Second Prize: a PPL or Advanced Training Scholarship
Third Prize: a Bose A20 aviation headset
Fourth Prize: an 11-inch 512 GB iPad with Wi-Fi and cellular
PLUS a one-year subscription to ForeFlight Pro-Plus
In order to purchase tickets, return to this webpage and a link will be provided for you. Purchases can be made with any major credit card, no other forms of payment will be accepted.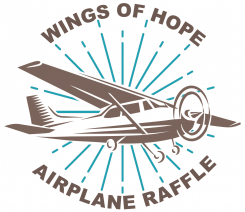 Please send all raffle inquiries to: raffle@wingsofhope.ngo
Grand Prize: 1969 Beechcraft Musketeer Super III (N7679R)
This Beech Musketeer comes with a fresh annual inspection and a total new Garmin avionics upgrade including touchscreen 650XI GPS/NAV/COM, 2nd NAV/COM, audio panel, ADS-B In-Out transponder and digital attitude and horizontal situation indicators (G5s). 4,194 hours total time and 1,243 hours since major overhaul (2,000 hour TBO). With a 200-horsepower Lycoming engine, this is a true four-place plane. Perfect for student or IFR training, it will haul a heavy load – and it's equipped for real IFR cross-country transportation. White exterior paint with brown trim – in excellent condition. Matching brown and tan interior. Participants are welcome to check it out at the Wings of Hope at Spirit of St. Louis Airport in Chesterfield, Mo.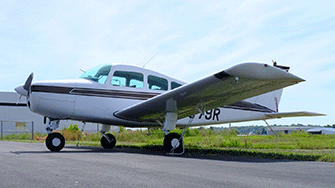 Second Prize: Private Pilots License or Advanced Training Scholarship
Valued at: $5,000
Fourth Prize: 11-inch 512 GB iPad with Wi-Fi and cellular
PLUS a one-year subscription to ForeFlight Pro-Plus
Combined Value at: $1,449    [ iPad details ]    [ ForeFlight details ]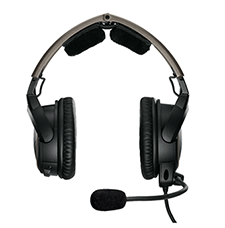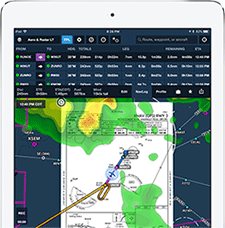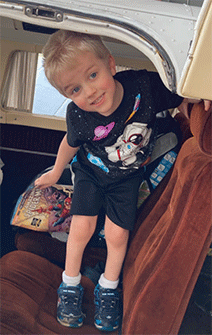 Four-year old Jarom was born with clubfeet. After months of casting and bracing, his local orthopedic doctor in Chattanooga, Tenn., said there was nothing more he could do and recommended the family seek a consultation with the experts at St. Louis Children's Hospital. After initially driving seven hours one way for Jarom's appointment, a family friend suggested Wings of Hope. Since then, we have flown Jarom and his mom to St. Louis 12 times. On his most recent visit, Jarom showed off his fantastic progress by running through our lobby!
100% of the proceeds from this airplane raffle support our mission of changing and saving lives through the power of aviation — thank you!
Things to keep in mind for the raffle
To purchase tickets, simply return to this page on Monday, September 14, at 6 a.m. Central Time. A link will be provided to process credit card payments. No other forms of payment will be accepted. We will not process any purchases over the phone – no exceptions; please do not call in to purchase tickets. Most concerns can be handled simply through email and we encourage you to contact us by email at raffle@wingsofhope.ngo, however if you feel you need to talk with someone, contact us at (636) 537-1302. Due to the large volume of ticket sales, we will do our best to respond to your concerns in a prompt manner, however we are not responsible if you are unable to purchase tickets. Thank you for your consideration.
FAQs - Frequently Asked Questions