Island Hopping Kitchen Tour
August 14, 2021 - 10:00 am - 3:00pm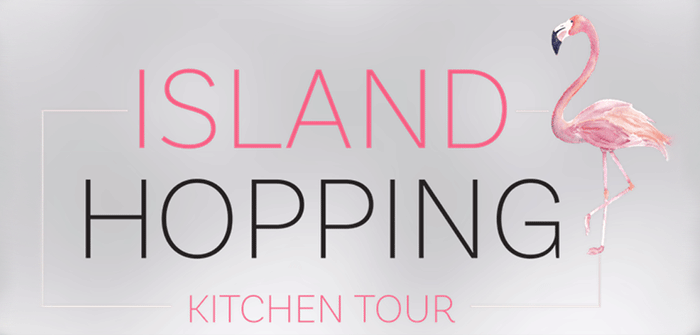 St. Louis Homes + Lifestyles is pleased to present a self-guided tour of cozy to spacious kitchens designed by St. Louis' finest kitchen and bath designers, interior designers, custom home builders, architects, and remodelers. All ticket proceeds will be donated to the "Wings of Hope" charity.
All guests will enjoy complimentary beverages as well as the opportunity to meet the design professionals and receive door prizes! Tickets are $20 in advance, $25 the day of the event. Pre-sale tickets can be picked up at any of the homes on the day of the tour. **Purchase day-of tickets at homes #1 + #6.

August 14, 2021 - Doors open at 6:00 pm, Trivia starts at 7:00 pm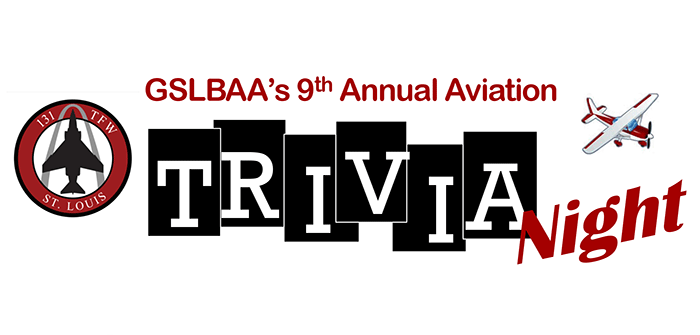 Come join us for GSLBAA's 9th Annual Aviation Trivia Night!
In addition to Trivia, there will also be:
Silent Auction
Raffle
Door Prizes
Mulligans
50/50 Raffle
Table centerpiece contest with prizes for 1st, 2nd, and 3rd places
Included in this event is champagne and hors d'oeuvres, beer, soft drinks, and sandwiches.
One seat is $25, one table of eight seats is $200.
Contact Sarah Scharf for sponsorship info and other questions: trivia@gslbaa.org
2021 Fall Airplane Raffle
September 15, 2021 - Tickets go on sale at 6:00 am CT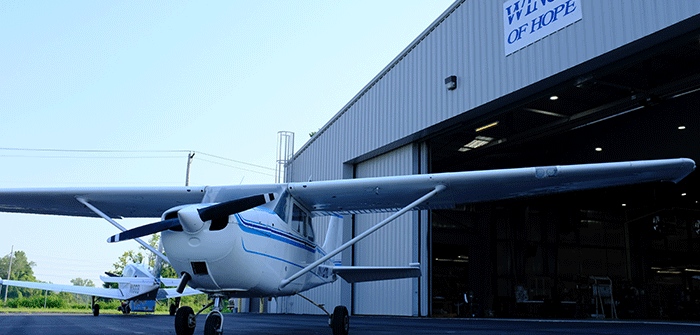 Only 5,000 tickets will be made available, 1 ticket for $75 and 3 tickets for $195.
Each ticket has a chance to win one of the following four prizes:
Grand Prize: 1970 Cessna 172K Skyhawk (N172HL)
Second Prize: a PPL or Advanced Training Scholarship
Third Prize: a Bose A20 aviation headset
Fourth Prize: an 11-inch 512 GB iPad with Wi-Fi and cellular
PLUS a one-year subscription to ForeFlight Pro-Plus
Find out more information about the upcoming airplane raffle on the Airplane Raffle page.
September 25, 2021 - 3:30 pm - 6:30 pm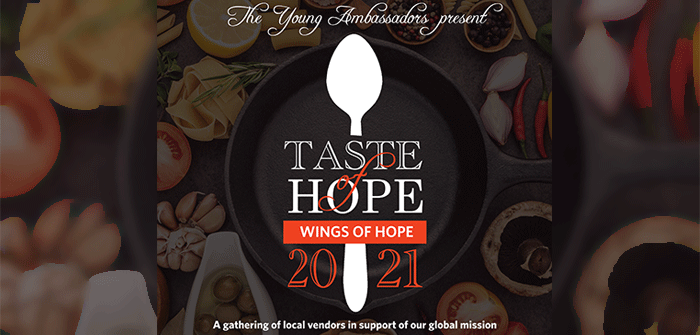 All tickets are $30 each, 250 tickets will be made available.
A gathering of local vendors in support of our global mission. Hosted by the Wings of Hope Young Ambassadors
We have exciting plans this summer to help further our impact in Global Programs and would like to extend an invitation for you to join our efforts at our annual Taste of Hope event! This event will take place on Saturday, September 25th, 2021 from 3:30pm-6:30pm and supports our work around the globe – allowing for families in under-resourced communities access to life-saving medical care through the power of aviation. Taste of Hope will bring our community and local restaurants together at the Wings of Hope hangar to become champions of our mission. The event will include tastings of a variety of local restaurants, silent auction, 50/50, DJ, and more! There are a variety of ways to become engaged through event attendance, sponsorship opportunities, silent auction donations, or vendor participation:
Thank you again for your support in allowing us to save and change lives through the power of aviation.
Participating Restaurants & Vendors



Wings of Hope Hangar
18370 Wings of Hope Blvd.
St. Louis, MO 63005
Sponsorship Opportunities
We would be incredibly pleased to have your commitment by joining our team of industry leaders, humanitarians, volunteers and staff to "…envision a world in which all people have access to the resources they need to create a better life."
$500 Provide an emergency medevac flight for a patient in need
$250 Maintain an airstrip, allowing for emergency healthcare in a rural community
$100 Provide reconstructive surgery for a burn victim
$50 Cover medical expenses of childbirth for one mother
$25 Provide emergency medication like antivenin, blood, and antibiotics for transported patients
$10 Provide medical supplies such as masks, gloves, bandages to treat patient
Taste of Hope Host Committee
Brad Rafferty – Committee Chair
Liz Burns
Adam Kruger
Brian McCamley
Rob Davidson
Bev Wrobel
Sue Harrison
Elsa Klarich
Loni Rodgers
Jackie Hickie
Ian Davis
Ben Lawler
For more information, contact Majd at: majd.jmeian@wingsofhope.ngo
A special thanks to the men of F3.