2021 Spring Airplane Raffle
APRIL 1, 2021 - Ticket sales start at 6:00 am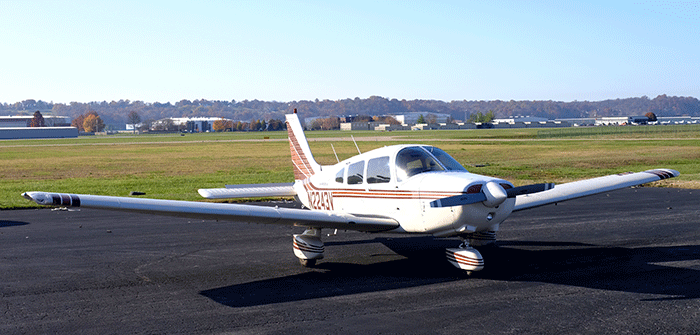 One Ticket: $75
Three Tickets: $195
This year, the raffle will launch on Thursday, April 1, 2021 at 6am (CT). Only 5,000 tickets will be made available, 1 ticket for $75 and 3 tickets for $195.
Each ticket has a chance to win one of the following four prizes:
Grand Prize: 1979 Piper Warrior II (N2243V)
Second Prize: a PPL or Advanced Training Scholarship
Third Prize: a Bose A20 aviation headset
Fourth Prize: an 11-inch 512 GB iPad with Wi-Fi and cellular
PLUS a one-year subscription to ForeFlight Pro-Plus
More information on this event can be found on the Airplane Raffle page.
May 6, 2021 - All Day St. Louis area fundraising event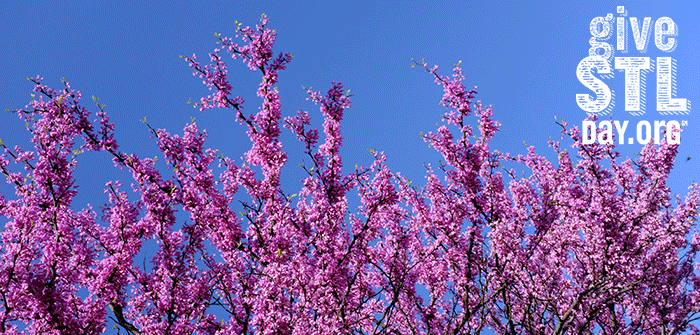 Show your support for Wings of Hope on Give STL Day!
This 24-hour online giving event is a great opportunity to raise funds and build awareness about Wings of Hope and our mission. The big day is May 6, but early giving begins April 5. Mark your calendar and check out the Wings of Hope Giving Page.
Wings of Hope Hangar
18370 Wings of Hope Blvd.
St. Louis, MO 63005
This is an on-line fundraiser, visit:

Virtual Trivia Night 2021: Time Travel Trivia
May 22, 2021 - Trivia starts at 6:00pm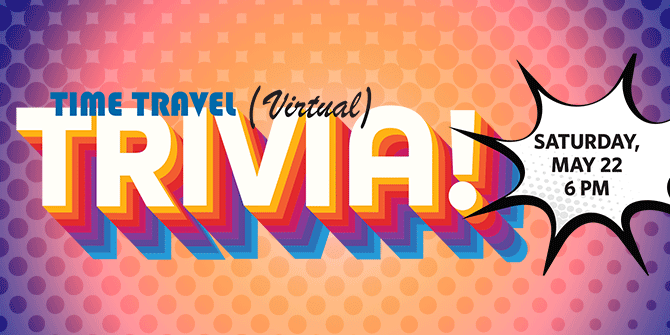 Ticket Sales Have Concluded!
Join us for the Wings of Hope Virtual Trivia Night on Saturday, May 22 for Time Travel Trivia!
Gather your best Trivia Team (8 person teams) to take on the second virtual trivia night event for Wings of Hope! Purchase your tickets to receive an email with instructions to join virtually. Join the virtual event at 5:30pm to hear about rules and prizes. Trivia starts at 6:00pm and will last until about 8:00pm. Gather your team of 8 at home or work together virtually! Decorate your table and wear costumes for prize opportunities!
Trivia Night will be hosted by TriviaHub (triviahublive.io). Tiffany will send out an email about a week prior to the event with instructions on how to join. Instructions will cover setting up your teams, assigning each team a number, and each team will need to decide a team name. Log-in instructions will also be included.
In addition to Trivia, there will also be:
Prizes for the best table presentations and costumes (please prepare table and costume at home with your teams, submit photos to tiffany.nelson@wingsofhope.ngo)

Prizes 1st, 2nd, and 3rd place teams!
All Proceeds support the charitable efforts of:
GSLFIA – Greater St. Louis Flight Instructors Association

Wings of Hope
Help spread the word about this event, download a Trivia Night 2021 flier!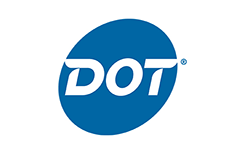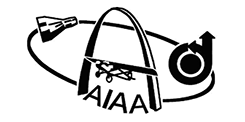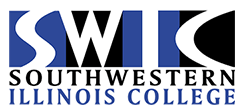 Please Note: This year's event is a virtual event, the event will not be held at the Hangar.
Sponsorship Opportunities
45th Annual Business Aviation Association Memorial Open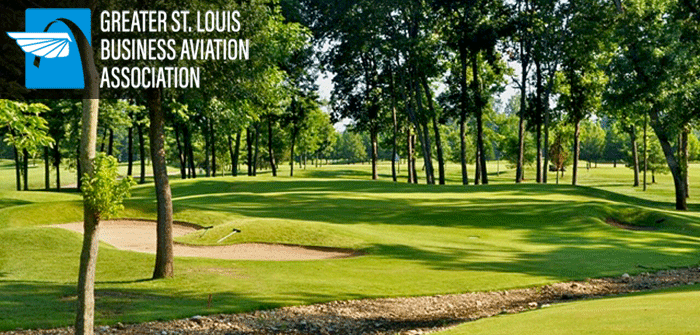 Event Timeline:
10:00am – Event Registration & Networking
10:30am – Lunch (through 1:00pm)
10:45am – Memorial
11:00am – Tee Off
   4:00pm – Cocktail Reception
   5:30pm – Awards Dinner
If you are not golfing, you may register for the reception and awards dinner on the website. We will have a silent auction, hole prizes, putting contest, and skins game. All proceeds will benefit Wings of Hope and the GSLBAA Educational Foundation. Sponsorships are still available and silent auction donations are welcome. See the website or contact Beth Henke-Campbell 314-210-7952.
2021 Soaring to New Heights Summer Soiree
June 5, 2021 - Virtual Gala - 6:30 pm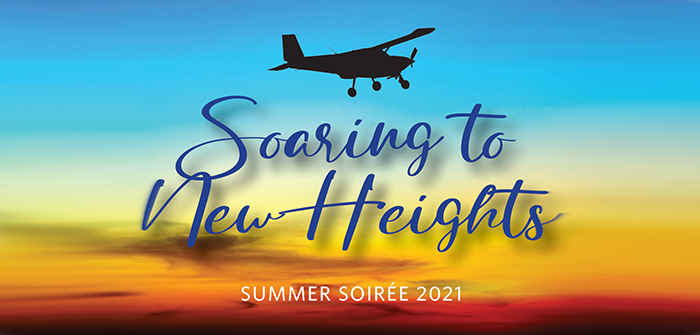 It's Wings of Hope's first-ever virtual gala and we have planned an evening that you will not want to miss! Please come with us on a journey that celebrates our Medical Relief & Air Transport (MAT) Program featuring very special guests including patients, pilots, friends, silent and live auctions and a fund-a-need all supporting Wings of Hope's mission of changing and saving lives through the power of aviation.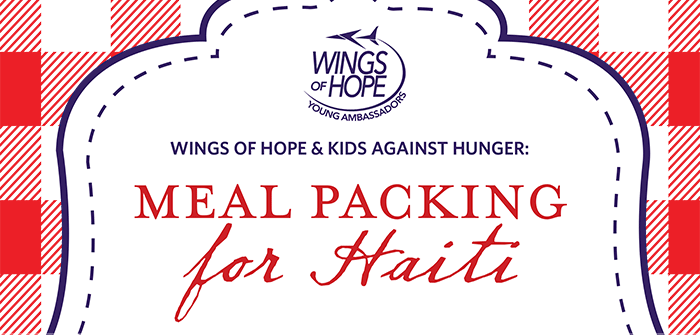 Are you looking for a way to give back this summer?
Kids Against Hunger and Wings of Hope are teaming up to pack meals for our partner in Haiti. Haitians experience significant food insecurity and this effort would allow communities in southern Haiti access to 20,000 nutritious meals.
24 SPOTS AVAILABLE, 2 SHIFT S: 9AM-11AM & 12 -2PM
**To keep everyone safe, the stations will be spaced out for social distancing and the packing groups are limited to 30 people. Please sign up every volunteer (youth included!) so we can plan accordingly. Please bring a hat and mask to wear!
July 17, 2021 - 9:00 am - 4:00 pm, by appointment only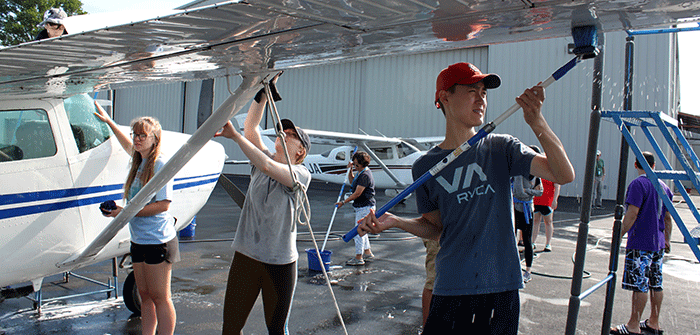 Fly-in and have your plane washed at the Wings of Hope hangar! Wings of Hope is working in partnership with Alpha Eta Rho – Pi Chapter and the Young Ambassadors of Wings of Hope to raise money for the Global Programs projects. Make an appointment and fly-in to get your plane washed, coffee and doughnuts will be available in the hangar.
To participate in this year's plane wash, sign up today!

August 14, 2021 - Doors open at 6:00 pm, Trivia starts at 7:00 pm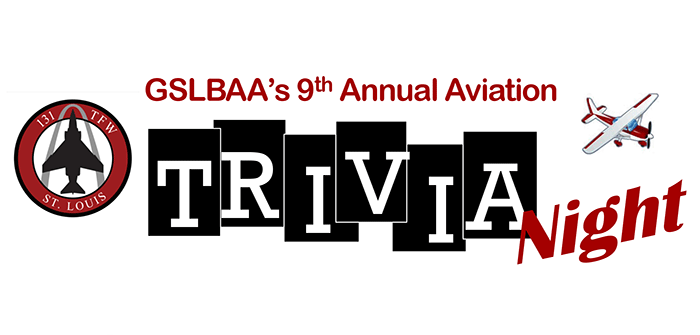 Come join us for GSLBAA's 9th Annual Aviation Trivia Night!
In addition to Trivia, there will also be:
Silent Auction
Raffle
Door Prizes
Mulligans
50/50 Raffle
Table centerpiece contest with prizes for 1st, 2nd, and 3rd places
Included in this event is champagne and hors d'oeuvres, beer, soft drinks, and sandwiches.
One seat is $25, one table of eight seats is $200.
Contact Sarah Scharf for sponsorship info and other questions: trivia@gslbaa.org
September 25, 2021 - Save the Date, details yet to come