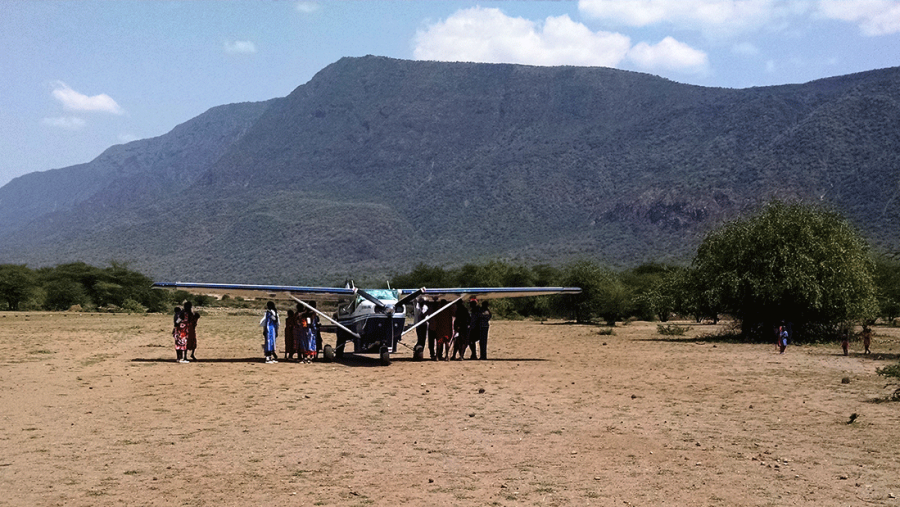 Since we sent our first airplane to Kenya in 1965, Wings of Hope planes have been changing and saving lives worldwide.
Your donated aircraft can become a part of our rich history of using aviation to serve others.
"If this plane could save ONE LIFE, it's worth all of our investment because one life is worth more than anything money can buy."
— Cliff Schisler, Wings of Hope field director and pilot in Paraguay
Cliff uses a Cessna 182, donated to Wings of Hope, to provide medical and humanitarian assistance to 20 indigenous communities in rural northeast Paraguay. The plane also provides emergency medevac services to the people.
Your donated aircraft can be a great tax deduction
Your plane donation can provide significant tax benefits. While enjoying your tax benefits, you'll experience the peace of mind that comes with knowing no other aviation charity puts your donation to better use.
We are a 501(c)(3) nonprofit.
We earn the trust of our donors through a 100% commitment to financial transparency.

We post our financial documents and donor policies on our website (www.wingsofhope.ngo/about-us/financials-and-policies).
We receive high ratings on Charity Navigator and GuideStar.

We have been twice nominated for the Nobel Peace Prize.
To learn more about donating your plane, contact Mike Piccirilli directly at (314) 705-9250 or send him an e-mail at mike.piccirilli@wingsofhope.ngo
When you donate your aircraft, you join an elite community of aviators who share a heart for service and a spirit of generosity. We recognize your donation with the coveted Order of The Aviator medal. Display it with pride as a reminder that your donation is making a difference in the world.
Will you donate your plane and join the Order of the Aviator?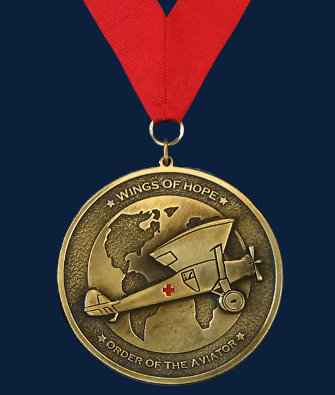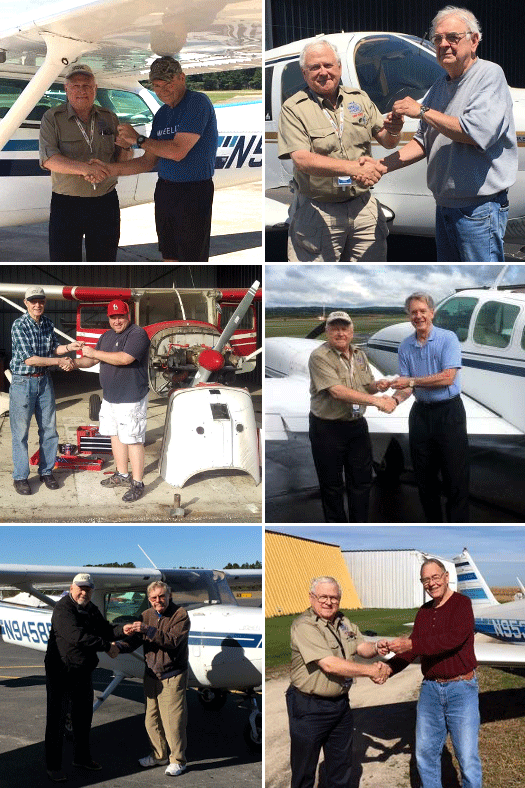 A new life for your plane.
And for her passengers.
Your donated aircraft can be a lifesaver for families facing medical crises.
Medical Relief & Air Transport (MAT) Program
The Wings of Hope Medical Relief & Air Transport (MAT) Program provides medical air transport service – free of charge – to individuals who need specialized medical care that is not available to them locally. We fly individuals to hospitals and treatment centers within a 900-mile radius of our St. Louis headquarters. Almost all of the people we fly require multiple flights, many in the double digits. We fly them for as long as they need our support – placing no limits on the number of flights – relieving them of the significant financial burden of paying for travel so they can focus on what matters most: getting their loved one better.
Your donated aircraft can make a world of difference for communities around the globe.
We partner with organizations in nine countries outside of the U.S. that use aviation as a crucial tool in service delivery. If your airplane meets our very spe-cialized requirements for a field plane, we will put it to use at one of our global sites. Here are some ways – and places – we could use your donated plane:
Flying into remote villages in Tanzania to provide medical care for women and children.
Flying surgeons to outlying hospitals in Zambia to perform orthopedic and reconstructive surgeries.
Flying emergency medical transport missions in Belize.
Flying doctors, dentists, food and humanitarian assistance into indigenous communities in Paraguay.
If your donated plane is not appropriate for use in the field, it is still incredibly valuable to our mission. We will sell it and use the proceeds to fund programming that changes and saves lives around the world.