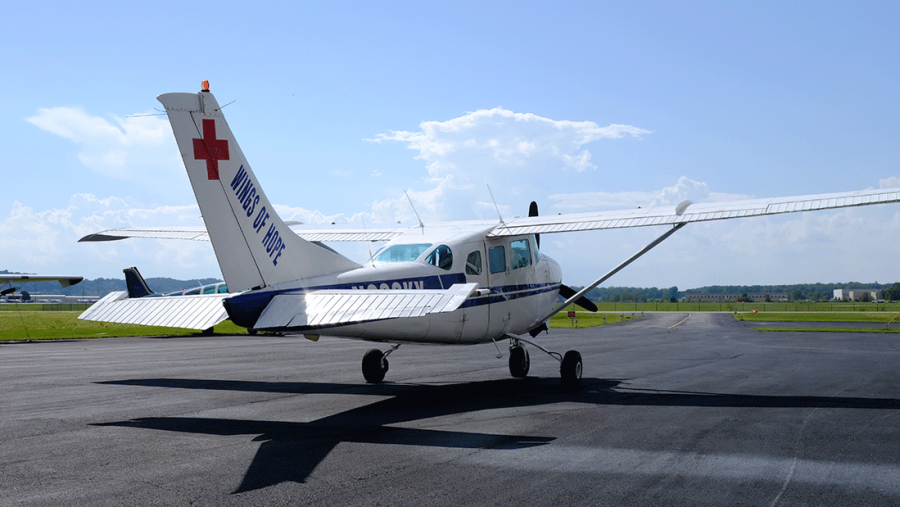 Volunteer & Employment Opportunities
Volunteer:
St. Louis, Missouri
The following is a list of VOLUNTEER opportunities at our St. Louis, MO Headquarters.
General expectations include answering the phone, greeting visitors and guests, assistance with clerical functions (experience in MS Word and Excel is helpful.) 4 hours per week.
Must be knowledgeable on general aviation aircraft from the 1960s through 1970s (knowing general aircraft types, performance, valuations) and be very familiar and knowledgeable with aircraft logbooks and form 337s (knows how to read them to determine significant maintenance history, damage history and upgrades performed). The perfect individual would be a past or present aircraft owner or mechanic of this vintage aircraft. Familiarity with M/S Excel is a must. The responsibilities of the position could include:
Research and organize logbooks and 337s to summarize maintenance history for buyers to review
Scan logbooks to make a digital record for buyers to review
Take photos of aircraft for buyers to review
Perform valuations of aircraft using online software
Prepare sales ads for E-Bay, Barnstormers and our Website
Respond to buyer inquiries regarding sales aircraft
Skilled at maintenance and repair of light aircraft avionics systems. 1-2 days per week.
Aircraft Mechanics/Helpers
A&P licensed or not, must have light aircraft refurbishment skills. 4-8 hours per week.
General grounds keeping duties including mowing, trimming, weed removal, mulching, watering and tree pruning on facility site at Spirit of St. Louis Airport. Parking lot maintenance including parking space cleanup, striping and snow removal. Volunteers need to have some familiarity and a level of comfort with the operation of power equipment, including a mowing tractor.
The following is a list of VOLUNTEER opportunities at our international field sites.
We are looking for a FAA certified A&P/IA that has recent experience on small single engine aircraft willing to travel for up to 2 weeks to perform annual inspections. Countries include: Belize(August), Nicaragua(October) and Tanzania(March). Travel expenses would be provided. English language skills are needed. Valid US passport is required. Aircraft are used to perform humanitarian work operated by non-governmental organizations.
Employment:
FAA Private Pilot with Instrument Rating
The following is a list of EMPLOYMENT opportunities for qualified bush pilots to serve at our international field sites.
Partner: Belize Emergency Response Team (BERT)
Description of Program: Provides medical air evacuation coverage for the entire country of 380,000 people. Wings of Hope helped to found this program over 25 years ago. In 2019, 235 medevac flights were completed. The base is located in Belize City. Housing and a living stipend provided.
Term: 1-3 years depending on availability
Language Requirement: English
Aircraft: Piper Cherokee 6
Preferred Experience: Bush Pilot, Medical Mission, Experience living in developing country
Partner: Haitian Christian Outreach
Description of Program: Provides Medevac and transport to and from Medical brigades in conjunction with the Peredo Community Hospital in Southern Haiti. This is a new partner for Wings of Hope. The position will require an experienced pilot in helping to guide the development of an aviation component. Housing and stipend provided.
Preferred: Experienced Pilot/ A&P
Term: 1-3 years
Language Requirement: French and/or Haitian Creole
Aircraft: Cessna 206
Preferred Experience: A&P, FAA private pilot w/ Instrument rating, Medical Mission experience, Experience living in developing country
Partner: Enhance a Village
Description of Program: The programs serves four communities with its base at the laguindingan airport. They are in the process of performing COVID relief by providing PPE's and testing throughout the country. They are establishing medical brigades to rural communities. In addition, they are interested in introducing children in their orphanage to aviation careers through the hired flight instructor. Housing and stipend provided.
Term: 1-3 years
Language Requirement: English and Filipino
Aircraft: Cessna 206
Preferred Experience: Flight Instructor, Bush Pilot, Medical Mission, Prior Experience living in Developing Country