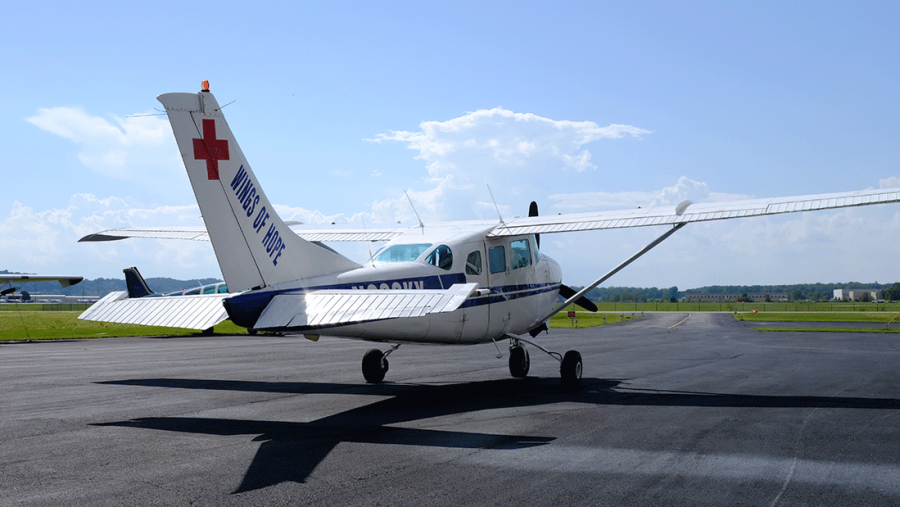 Volunteer & Employment Opportunities
Volunteer:
St. Louis, Missouri
The following is a list of VOLUNTEER opportunities at our St. Louis, MO Headquarters.
General expectations include answering the phone, greeting visitors and guests, assistance with clerical functions (experience in MS Word and Excel is helpful.) 4 hours per week.
Wings of Hope is seeking a part-time Grounds & Gardens Volunteer, 6-8 hours per week. This position offers a unique opportunity to work with native plants in a designed garden setting. This individual will learn to perform a wide range of horticultural tasks and duties with guidance. Responsibilities will include watering, weeding, mulching, tree pruning and planting.
We are looking for someone with a passion for plants and the outdoors. This position requires bending, stooping, the ability to lift at least 50 pounds, and may demand working from ladders and with power equipment, including a mowing tractor.
Seeking A&P/IA's with experience working on single and twin piston engine aircraft to volunteer 1-2 days a week.
Employment:
St. Louis, Missouri
There are no available positions open at this time.

The following is a list of EMPLOYMENT opportunities at our St. Louis, MO Headquarters.
Corporate and Foundation Grant Writer
Join the team of twice nominated for the Nobel Peace Prize nonprofit organization, Wings of Hope to help save and change lives around the world. Wings of Hope seeks a Grant Writer to join their team of Development professionals.
Full Job Description
The Corporate and Foundation Grant Writer is responsible for grant management at Wings of Hope. The successful candidate will serve as the organization's grant manager with responsibility to lead grant prospect research, relationship cultivation, production coordination, writing, delivery, and follow-up for all grants. This position also maintains the grant database and formulates an annual timeline for submissions and reporting. Additionally, this position will also coordinate a corporate partnership program in collaboration with the Director of Development.
Wings of Hope is an equal opportunity employer and does not unlawfully discriminate against employees or applicants for employment on the basis of an individual's race, color, religion, creed, sex, sexual orientation, gender identity/expression, national origin, age, disability, marital status, veteran status or any other protected status. This policy applies to all terms, conditions and privileges of employment, including recruitment, hiring, placement, compensation, promotion, discipline and termination.