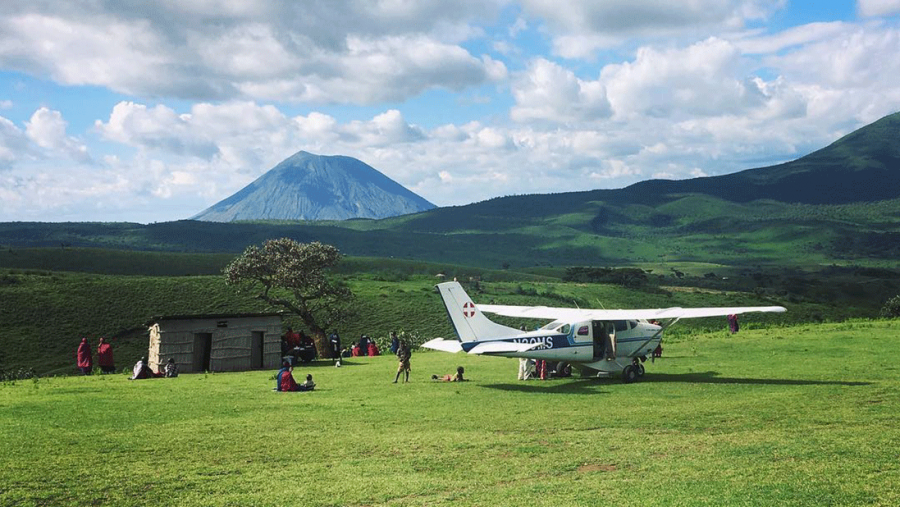 Strengthening Communities Through Partnership
Since we dispatched our first plane to support medical and humanitarian missions in Kenya more than 50 years ago, Wings of Hope has remained true to two fundamental principles. First, we are an aviation nonprofit. Flight is our strength – and we use it to achieve our mission of changing and saving lives around the world. Second, we cannot fulfill our mission alone. In every single country in which we have worked – 48 and counting – we have always partnered with local organizations to improve their aviation systems and outreach. This model allows us to provide sustainable and community-focused development solutions that respect people's rights to make decisions about their own lives. It's an approach and philosophy that strengthens communities with the confidence and abilities they need to tackle their own priorities.
We partner with organizations that have the need and ability to support aviation. The programming is often medically related; however, Wings of Hope is open to supporting partners with other humanitarian goals that aviation can support. We require our partner organizations be established for at least three years as a humanitarian nonprofit or country equivalent and be able to provide at least two years of impact data. If the organization meets these requirements, we will initiate a formal partnership application process to discover possible points of collaboration.
For international partnership or service requests, please select the "Global Programs Request Form."
All requests must be aviation related.
Select a region below to learn more about Wings of Hope's global partnerships:
Years serving humanity worldwide
Operations served since founding
Countries served since founding