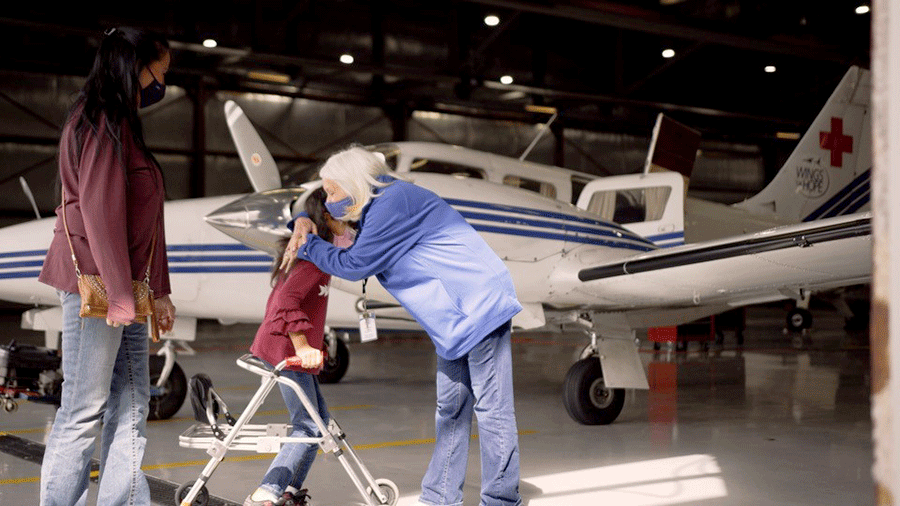 ONE TIME: one time donation
MONTHLY: recurring monthly gift
QUARTERLY: recurring quarterly gift
Donation Designation Options
OPERATIONS: general donation that is undesignated and goes where the need is the highest
US BASED MEDICAL RELIEF & TRANSPORT (MAT) PROGRAM: supports domestic MAT program
INTERNATIONAL: supports international programs regarding Health, Education, Economic Opportunity, and Food Security.
ENDOWMENT: a donation that grows over time, securing income long into the future.
Use the TRIBUTE form if you are interested in making a donation In Honor of or In Memory of someone special. Click the button below to see the Tribute form.
Do You Work For A Match-Maker?
With matching gifts, it is possible to double or even triple your gift! Many employers sponsor matching gift programs and will match most charitable contributions made by their employees. Some companies even match gifts made by retirees and spouses or award money to Wings of Hope for your volunteer hours!
For assistance, please contact Amy Buehler at amy.buehler@wingsofhope.ngo or (636) 537-1302.