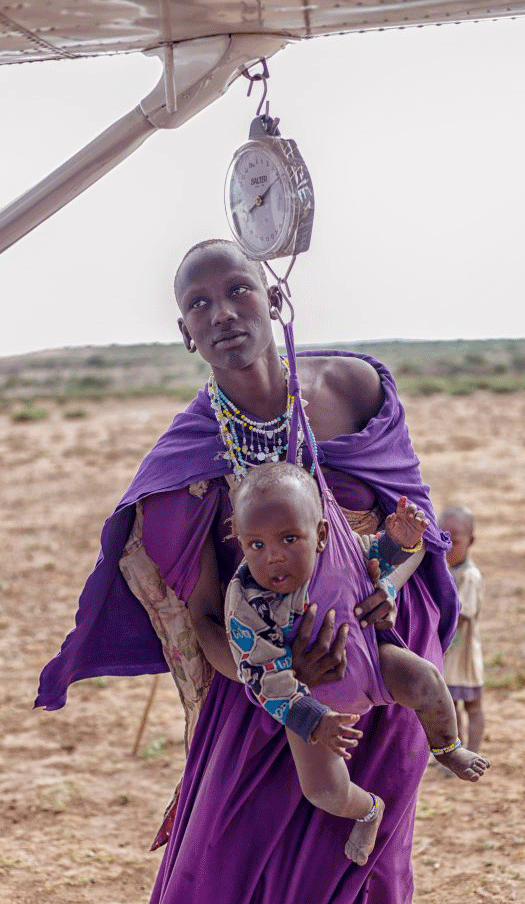 "The turn of a wrench in our St. Louis hangar has an impact on a child living in a remote village within the Ecuadorian rainforest. A student taking her first ride in an airplane today can be the pilot serving our country tomorrow. Imagine with me a world where every single human being has access to the resources they need to live, to dream, to soar to new heights. Come join the movement that is Wings of Hope. You are part of a connected global community."
– Bret Heinrich, Wings of Hope President and CEO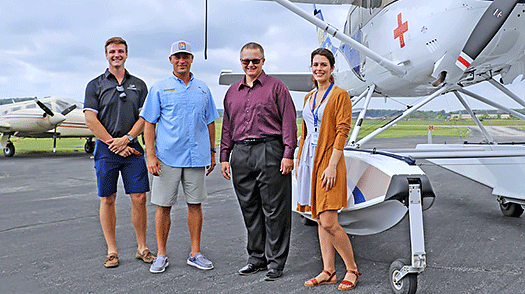 That's how many people Wings of Hope and our partners around the globe directly served in 2020.
That's how many connections — to care, medical resources and support —
your donation to Wings of Hope made possible.
Can you help us power those connections again with a gift to our 2021 annual appeal?
YOUR GIFT HAS THE POWER TO CONNECT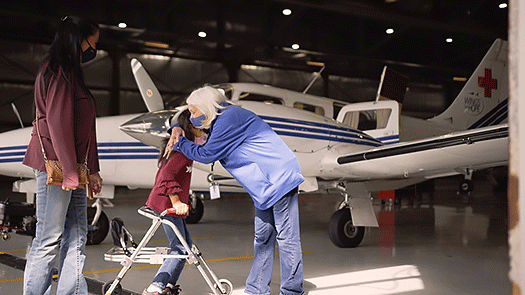 Connecting people to transformative medical care
"Wings of Hope means a lot to me. It's an organization that defines who I am: I can't be the person I am without Wings of Hope. I can't give back as a pilot without Wings of Hope being there — just like Wings of Hope can't fulfill its mission without the hundreds of volunteers that we have."
— Phil Koch, volunteer pilot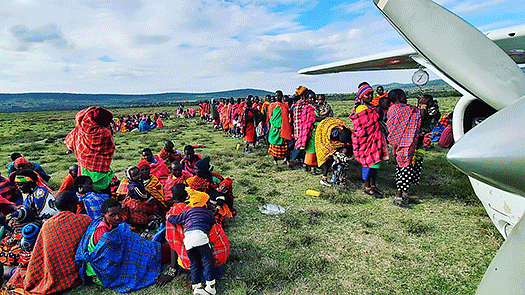 Connecting communities to vital health care resources
"Every donation made makes a difference in someone's life. It allows a mama to get her baby vaccinated and weighed and provides bush medicine to those who are sick or injured. Your donation will help provide a way to save a life in Tanzania — or in any place Wings of Hope is working around the world."
— Elsa Klarich, former pilot for Wings of Hope
partner Flying Medical Service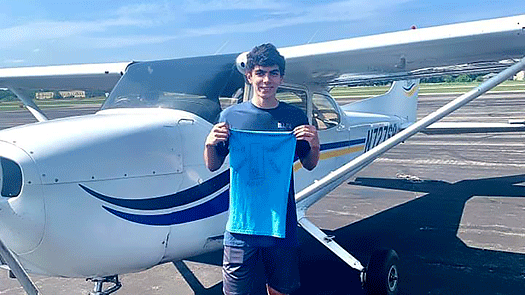 Connecting youth to STEM and aviation education and career paths
"Soar into STEM was very big for me because I learned a lot about all the aspects of aviation."
— Ethan, Soar into STEM graduate