FOR NEARLY 60 YEARS, Wings of Hope has provided humanitarian programs and services in more than 50 countries, including 200-plus charitable medical transport flights each year in the United States. We do so relying on the spirit of volunteerism and philanthropy that have long defined our Wings of Hope family of supporters. We welcome all who share our passion to change and save lives throughout the world through the power of aviation.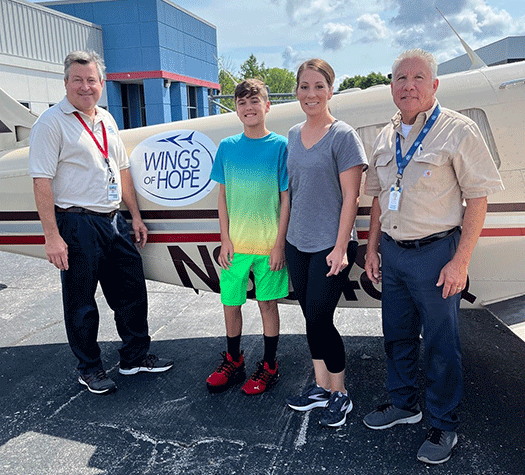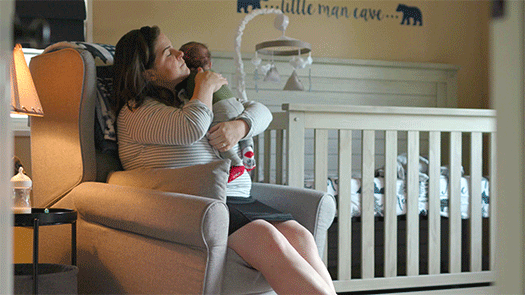 READY TO BUILD A FAMILY AND CAREER
When Cortney's brain cancer returned for the second time in 2019, she had little hope she would survive. But she is flourishing now — raising her baby boy Mac with her husband, Kyle, and building her career as a real estate agent. For the past three years, Wings of Hope has been flying Cortney from her home in St. Louis to the Mayo Clinic in Rochester, Minn. She has hope for a bright future because she has been able to get the very best care — without worrying about the travel and financial burdens of accessing that care.
"When you support Wings of Hope … you're saving lives, one flight at a time."
– Cortney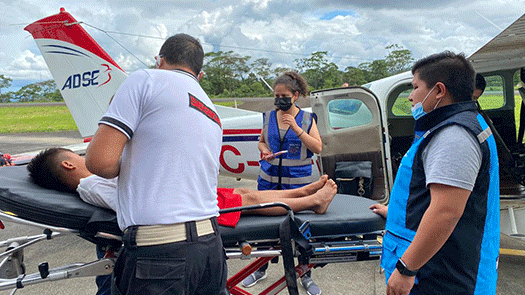 READY TO PILOT A NEW MODEL OF HEALTH CARE ACCESS IN REMOTE COMMUNITIES
Alas de Socorro, Wings of Hope's partner in Ecuador, receives 80-100 snakebite calls each year in the Pastaza region alone. Wings of Hope is piloting a drone program that will allow ADS to deliver antivenom to treat snakebites, and antibiotics to treat wounds and infections, when reaching the patient by plane is not possible due to poor weather conditions.
"This will give the community hope whenever the plane can't fly in."
– Tiffany Nelson, Wings of Hope Director of Global Programs and Evaluation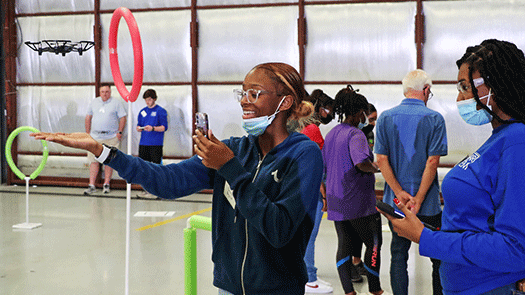 READY TO EXPLORE STEM AND AVIATION CAREER PATHS
Wings of Hope's SOAR into STEM program exposes middle and high school students to STEM and aviation career paths through hands-on, experience-based learning under the supervision of volunteer mentors in the Wings of Hope hangar.
"I've learned that the best way to get young people excited about STEM is to give them something real to work on."
– Robert Powell, Wings of Hope Education Coordinator