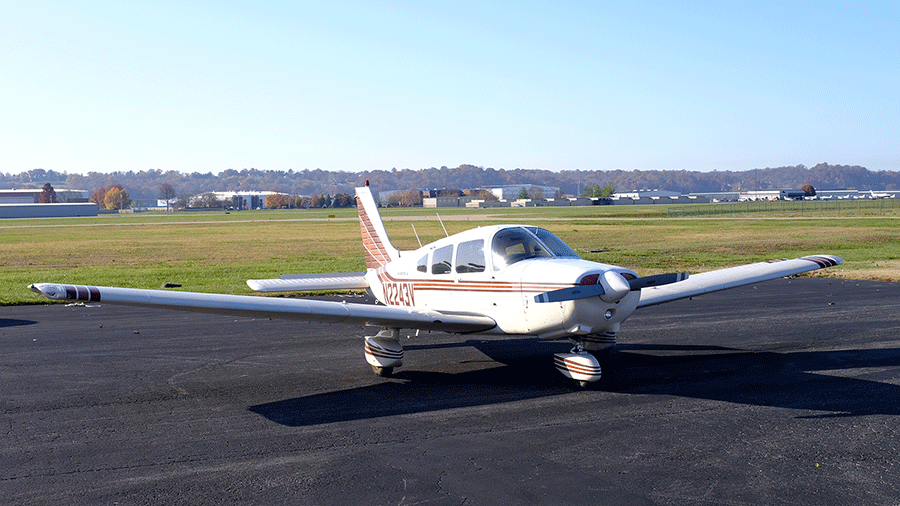 Raffle launched at April 1, 2021 at 6:00 am and sold out on the same day at 10:54 am!
We are so grateful for everyone's support! You all keep Wings of Hope aloft and help us to continue our mission to save and change lives through the power of aviation!
The raffle drawing is scheduled for June 1, 2021. More details and updates will be found here, on the Airplane Raffle page – please check back in occasionally for the latest.
For those who were not able to buy a ticket, we will be holding another raffle in September 2021 – more details to come.
At launch time at 6am this morning, there was an overwhelming amount of traffic. You may or may not have encountered an issue with Raffle Creator's website displaying an error screen during the first 15 minutes. Since then, everything has been functioning well. Our apologies to any of those who were inconvenienced!
This year, the raffle will launch on Thursday, April 1, 2021 at 6am (CT). Only 5,000 tickets will be made available, 1 ticket for $75 and 3 tickets for $195.
Each ticket has a chance to win one of the following four prizes:
Grand Prize: 1979 Piper Warrior II (N2243V)
Second Prize: a PPL or Advanced Training Scholarship
Third Prize: a Bose A20 aviation headset
Fourth Prize: an 11-inch 512 GB iPad with Wi-Fi and cellular
PLUS a one-year subscription to ForeFlight Pro-Plus
In order to purchase tickets, return to this webpage on Thursday, April 1, 2021 (6am CT) and a link will be provided for you. Purchases can be made with any major credit card, no other forms of payment will be accepted.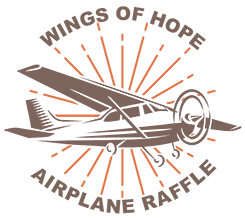 Please send all raffle inquiries to: raffle@wingsofhope.ngo
Grand Prize: 1979 Piper Warrior II (N2243V)
This four-place plane features a newly overhauled 160-HP engine, fresh annual inspection, and IFR Garmin avionics upgrade including audio panel/intercom, GPS/NAV/COM, 2nd NAV/COM, and ADS-B In-Out transponder with weather/traffic displays. With 10 extra horsepower and improved landing gear fairings, Warrior IIs have a higher cruise speed than original Warriors. Well-maintained with tons of upgrades — newer paint, interior, windows, glareshield, new propeller, custom cabin cover, added STCs for higher gross weight and Knots 2U wing tips with recognition lights. Perfect for a student, a licensed pilot or a family.
Additional Notes:
On January 25, 2021 St. Louis Component Repair conducted eddy current testing on the left and right wing attach holes and no defects were found. Service Bulletin 1345; AD 2016-26-16 has been completed.
The interior headliner, side panels, and carpeting are being replaced.
Second Prize: Private Pilots License or Advanced Training Scholarship
Valued at: $5,000
Fourth Prize: 11-inch 512 GB iPad with Wi-Fi and cellular
PLUS a one-year subscription to ForeFlight Pro-Plus
Combined Value at: $1,449    [ iPad details ]    [ ForeFlight details ]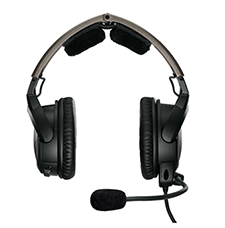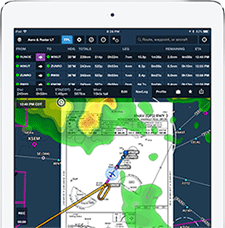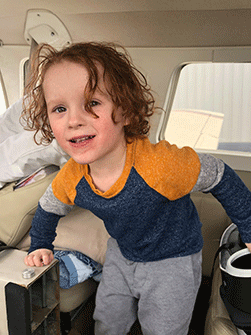 We have been flying five-year old Owen and his parents from their hometown to St. Louis Children's Hospital to see a doctor nationally renowned for his treatment of clubfeet since he was just a few weeks old. After more than three dozen flights to St. Louis, Owen's specialist moved his practice to southern Florida. While this exceeds the flight range for our medical air transport planes, we will continue to make sure he gets the treatment he needs by paying for his commercial flights to Florida.
100% of the proceeds from this airplane raffle support our mission of changing and saving lives through the power of aviation — thank you!
Things to keep in mind for the raffle
To purchase tickets, simply return to this page on Thursday, April 1, at 6 a.m. Central Time. A link will be provided to process credit card payments. No other forms of payment will be accepted. We will not process any purchases over the phone – no exceptions; please do not call in to purchase tickets. Most concerns can be handled simply through email and we encourage you to contact us by email at raffle@wingsofhope.ngo, however if you feel you need to talk with someone, contact us at (636) 537-1302. Due to the large volume of ticket sales, we will do our best to respond to your concerns in a prompt manner, however we are not responsible if you are unable to purchase tickets. Thank you for your consideration.
FAQs - Frequently Asked Questions