The Airplane Raffle ticket sales launched at 6:00 AM on April 1 and sold out at 6:02 PM on April 4. We appreciate everyone's participation in helping making this raffle a success! The drawing date is scheduled for June 1, 2022. Winners will be contacted by phone before the winning numbers are posted right here on the Airplane Raffle page. Thank You!
If you have purchased tickets and have not received your raffle ticket numbers, please email us at raffle@wingsofhope.ngo and we will be happy to resend your airplane raffle tickets. THANKS!
The Airplane Raffle is SOLD OUT – HOWEVER, occasionally we have extra tickets left over due ineligible ticket purchases. If you would like to sign-up to purchase a raffle ticket, they will be made available on a "first come, first serve" basis. There are only a very small handful of these every raffle.
This year, the raffle will launch on Friday, April 1, 2022 at 6am (CT). Only 5,000 tickets will be made available, 1 ticket for $100 and 3 tickets for $275.
Each ticket has a chance to win one of the following four prizes:
Grand Prize: 1978 Piper Cherokee Archer II: PA-28-181 (N2135F)
Second Prize: a PPL or Advanced Training Scholarship
Third Prize: a Bose A20 aviation headset
Fourth Prize: an 11-inch 512 GB iPad with Wi-Fi and cellular
PLUS a one-year subscription to ForeFlight Pro-Plus
In order to purchase tickets, return to this webpage on Friday, April 1, 2022 (6am CT) and a link will be provided for you. Purchases can be made with any major credit card, no other forms of payment will be accepted.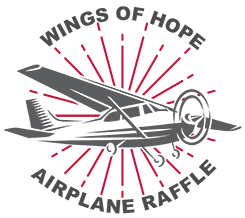 Please send all raffle inquiries to: raffle@wingsofhope.ngo
Grand Prize: 1978 Piper Cherokee Archer II: PA-28-181 (N2135F)
The grand prize is a Piper Archer II, the perfect evolution of the Piper Cherokee into a comfortable, efficient 4-place personal plane. The Archer II incorporates a tapered wing, a 5″ fuselage extension (additional rear seat leg room), increased Gross Weight of 2,550 pounds and 180 horsepower. Our Archer II has only 3,010 hours Total Time and the engine has less than 100 hours since major overhaul. A state-of-the-art IFR avionics including dual G5 Attitude and Horizontal Situation indicators (does away with problematic vacuum system) integrated with both the touchscreen Garmin 650 GPS/NAV/COM and Garmin GFC-500 digital 2-axis auto-pilot, GTR-225 COM and ADS-B Transponder has been installed. In addition, this Archer II incorporates many upgrades; brand-new interior, single-piece windshield, electric trim, and vertical card compass. This is the perfect plane for trips with family and friends as well as to receive your training for your private or advanced ratings! Participants are welcome to check it out at Wings of Hope at Spirit of St. Louis Airport in Chesterfield, MO.
Second Prize: Private Pilots License or Advanced Training Scholarship
Valued at: $5,000
Fourth Prize: 11-inch 512 GB iPad with Wi-Fi and cellular
PLUS a one-year subscription to ForeFlight Pro-Plus
Combined Value at: $1,498    [ iPad details ]    [ ForeFlight details ]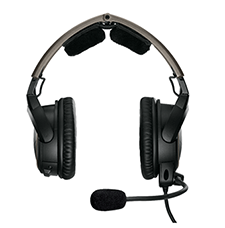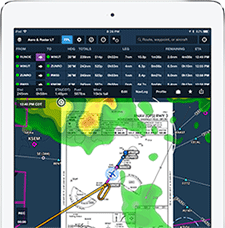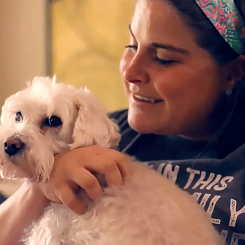 "Wings of Hope has literally saved my life and continues to do so one flight at a time." — Cortney
Wings of Hope flies Cortney from St. Louis to the Mayo Clinic in Minnesota every three months for treatment of inoperable brain cancer. Her most recent visit showed clear scans, so she and her husband have the green light to start a family.
100% of the proceeds from this airplane raffle support our mission of changing and saving lives through the power of aviation — Thank You!
Things to keep in mind for the raffle
To purchase tickets, simply return to this page on Friday, April 1, at 6 a.m. Central Time. A link will be provided to process credit card payments. No other forms of payment will be accepted. We will not process any purchases over the phone – no exceptions; please do not call in to purchase tickets. Most concerns can be handled simply through email and we encourage you to contact us by email at raffle@wingsofhope.ngo, however if you feel you need to talk with someone, contact us at (636) 537-1302. Due to the large volume of ticket sales, we will do our best to respond to your concerns in a prompt manner, however we are not responsible if you are unable to purchase tickets. Thank you for your consideration.
FAQs - Frequently Asked Questions
1978 Piper Cherokee Archer II Gallery