Thank You to all of our supporters for making this another successful raffle. We greatly appreciate your participation. The drawing for this raffle will be on November 15, 2021.  Visit this page in the days leading up to the raffle drawing for more information.
This year, the raffle will launch on Wednesday, September 15, 2021 at 6am (CT). Only 5,000 tickets will be made available, 1 ticket for $75 and 3 tickets for $195.
Each ticket has a chance to win one of the following four prizes:
Grand Prize: 1970 Cessna 172K Skyhawk (N172HL)
Second Prize: a PPL or Advanced Training Scholarship
Third Prize: a Bose A20 aviation headset
Fourth Prize: an 11-inch 512 GB iPad with Wi-Fi and cellular
PLUS a one-year subscription to ForeFlight Pro-Plus
In order to purchase tickets, return to this webpage on Wednesday, September 15, 2021 (6am CT) and a link will be provided for you. Purchases can be made with any major credit card, no other forms of payment will be accepted.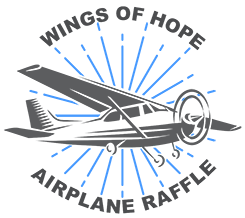 Please send all raffle inquiries to: raffle@wingsofhope.ngo
Grand Prize: 1970 Cessna 172K Skyhawk (N172HL)
Here's a great example of the legendary 4-place Cessna 172 Skyhawk.  With ~ 4,200 TT and ~ 440 SMOH, this planes' structure and engine have lots of life left in them.  We are improving it by updating the avionics with a new Garmin Avionics suite: GTN-650XI GPS/NAV/COM (touchscreen which displays traffic and weather from GTX-345 ADS-B Transponder), GNC-255 NAV/COM, two GI-275s to replace the Attitude Indicator and Directional Gyro (which will allow us to remove the trouble prone vacuum system), and GMA-345 audio panel.  The nice white paint with blue striping is complemented by the blue fabric interior.  Additional touches include the Rosen sun visors, hydraulic assist "Door Stewards," Whelen LED exterior lighting and 406 MHz ELT.  This is the perfect plane in which to receive your training for your Private or advanced ratings!
Second Prize: Private Pilots License or Advanced Training Scholarship
Valued at: $5,000
Fourth Prize: 11-inch 512 GB iPad with Wi-Fi and cellular
PLUS a one-year subscription to ForeFlight Pro-Plus
Combined Value at: $1,498    [ iPad details ]    [ ForeFlight details ]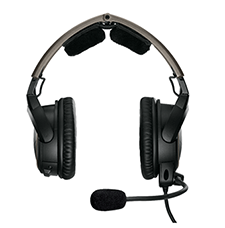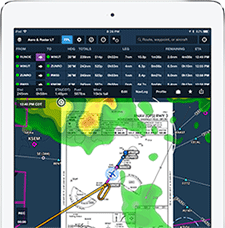 Aviation Family Wins Fall Airplane Raffle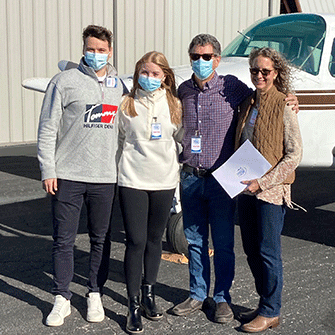 When Dr. Melissa Smith, a vet from central Illinois, received the postcard for the fall 2020 airplane raffle, she looked at her son and said, "I'm going to win that airplane." Smith bought one $75 raffle ticket. Two months later — on her birthday — she received a call from Wings of Hope: she had won the grand prize plane. "It was the best birthday ever," she said.
100% of the proceeds from this airplane raffle support our mission of changing and saving lives through the power of aviation — Thank You!
Things to keep in mind for the raffle
To purchase tickets, simply return to this page on Wednesday, September 15, at 6 a.m. Central Time. A link will be provided to process credit card payments. No other forms of payment will be accepted. We will not process any purchases over the phone – no exceptions; please do not call in to purchase tickets. Most concerns can be handled simply through email and we encourage you to contact us by email at raffle@wingsofhope.ngo, however if you feel you need to talk with someone, contact us at (636) 537-1302. Due to the large volume of ticket sales, we will do our best to respond to your concerns in a prompt manner, however we are not responsible if you are unable to purchase tickets. Thank you for your consideration.
FAQs - Frequently Asked Questions
1970 Cessna 172K Skyhawk Gallery
Please Note: Plane is shown with interior and wheel pants removed. I assure you, the plane does include wheel pants and interior!